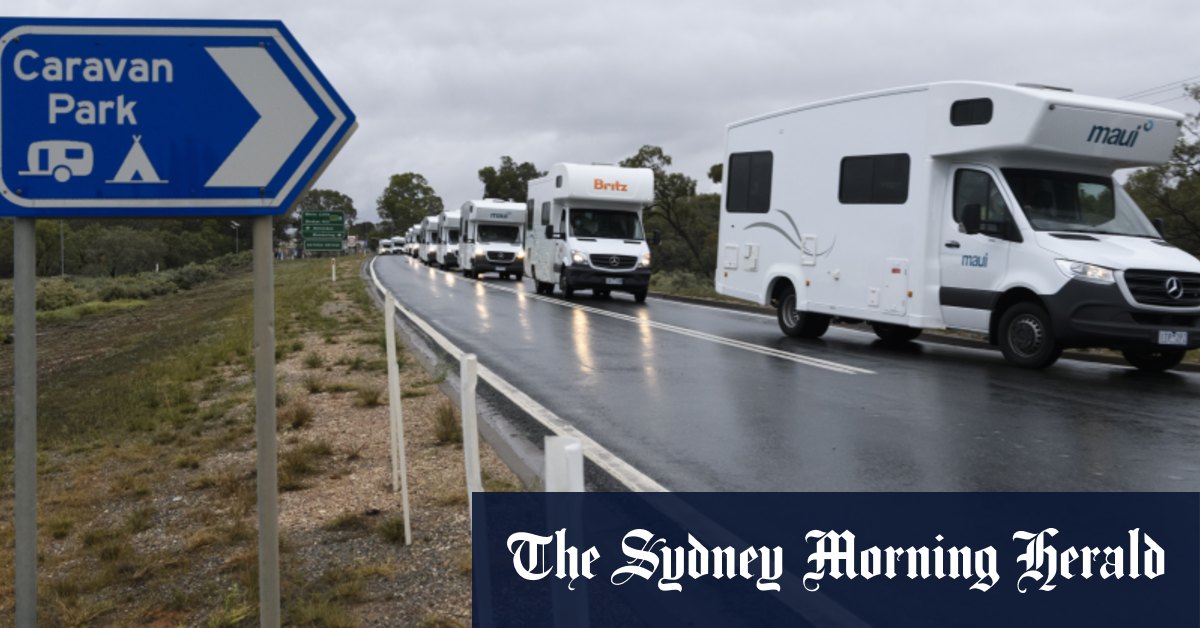 Caravan convoy arrives in Wilcannia, where one in seven has contracted COVID
As West New South Wales recorded 38 new cases, local MP Dugald Saunders expressed concern about the downward trend in the number of people tested.
"A little over 3,500 tests for the whole region [on Friday], so again, it's not a large number, it's something we've been talking about for at least a week, that we have to see these numbers increase, "he said.
"The weather is a little cloudy throughout the weekend so we hope that will encourage you to come forward if you have any symptoms."
The far west of the state and the Orana region, which includes both Wilcannia and Dubbo, have the lowest full vaccination rate among indigenous people in New South Wales, at just 13%.
Loading
Pharmacist Dubbo Kaail Bohm, a man from Wiradjuri who grew up in Narromine, urged people to get the vaccine as soon as possible.
"My preference for a vaccine is purely this: what can I get now? he said. "I've had Pfizer… but I've stung family members with AstraZeneca, I feel comfortable and secure with both options."
Mr Bohm said his pharmacy administered more than 1,000 injections during his first week of COVID-19 vaccination.
"This situation only underscored the importance of what I can do as an Aboriginal person to try to debunk myths and get the best health information," he said.