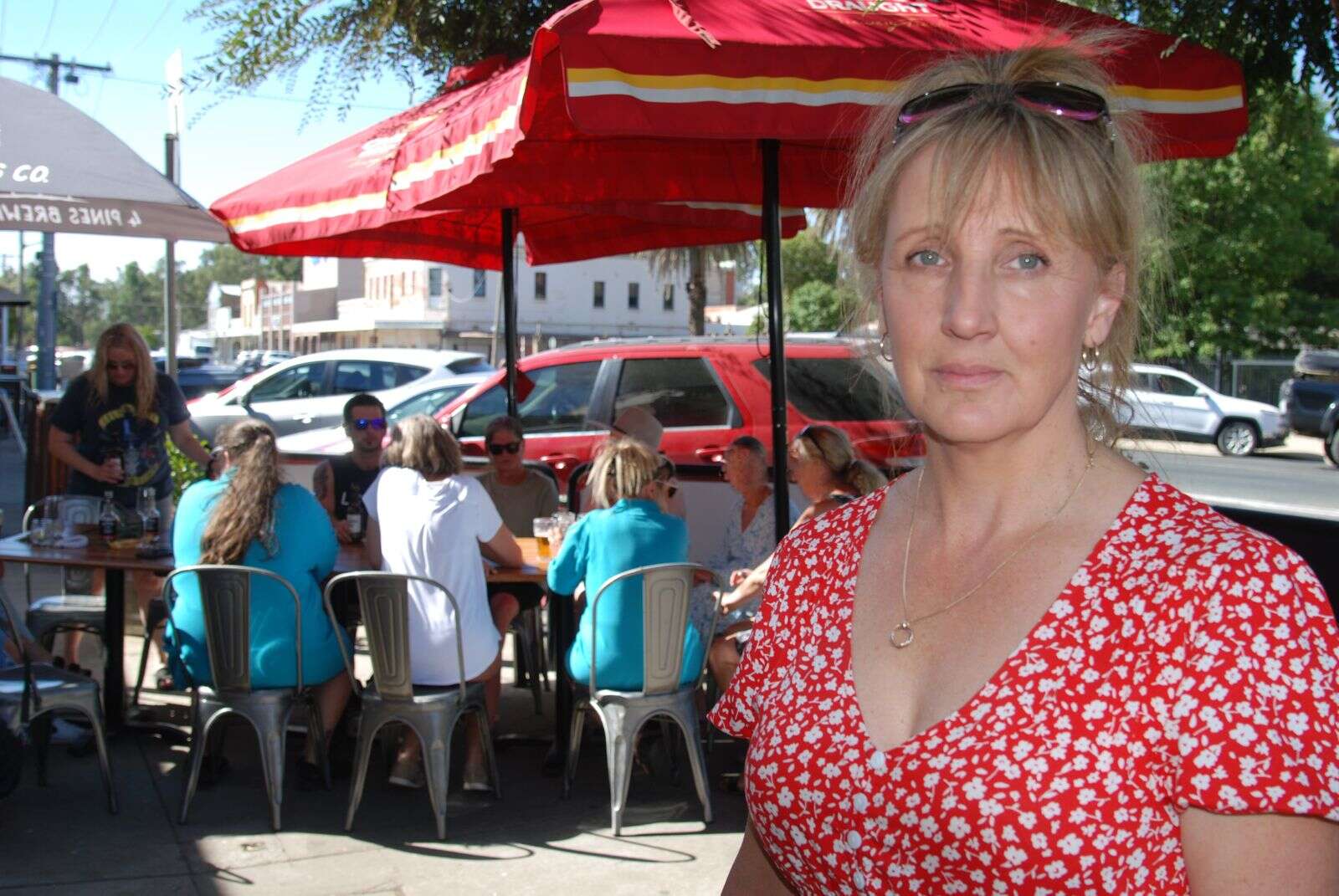 Cleaners leave Moama Caravan Park
Cleaning staff at Tasman Holiday Park in Moama, Moama on the Murray, walked off the job claiming a 'difficult' working environment had prompted the mass walkout.
Veronica Smith, who has been the manager of the park's trailer park cleaning crew for the past two years, said a disagreement between her and management led to part of the crew's decision to cleaning to resign.
She was talking to The Riv a hastily organized "nightcap" meeting by the cleaning crew, who resigned on Friday afternoon.
Nikki Milne, CEO of Tasman Holiday Parks, said The Riv the company was very concerned about the health, safety and well-being of staff and visitors.
"A thorough review has been undertaken, independent of the management structure of the park, and we will continue to support staff in maintaining a safe and rewarding working environment."
She said the company has made a strong commitment to its Moama parks, completing a major renovation.
"We have a strong whistleblower policy. There have been a few complaints and we have undertaken an independent investigation," Ms Milne said.
"We did this with our HR team, who interviewed all parties involved.
"We have made a detailed investigation and it has not been undertaken by the management team.
"We didn't make the decision to fire anyone, but at the end of the day some people made the decision not to continue.
"We have made the findings of this investigation available to everyone."
She said the company was aware that some staff had concerns, but no one had adopted the whistleblower policy.
"This is an issue we take very seriously," Ms Milne said.
Ms Smith said 14 housekeepers followed her when she left her job as head of the cleaning crew.
That figure was disputed by the chief executive of Tasman Parks, who said the number of cleaners who had decided not to continue with the business was skewed.
"It's definitely not 14, it's not 10," Ms Milne said.
Tasman Holiday Parks also operate Merool on the Murray, but this caravan park has its own cleaning staff.
Tasman Holiday Parks took over operation from Moama on the Murray at the end of last year.
Ms Smith said she was touched that most of her cleaning crew had 'walked with me' and that she was going to set up her own local cleaning business.
"Going forward, my team will join forces under our new emerging business, Twin Rivers Cleaning Agency," she said.
"We are not only planning to specialize in final cleaning and domestic cleaning for builders, but we also want to support other holiday parks where there is a shortage of cleaning staff."
She said she hopes her team can help accommodation providers get through the busy period, so customers don't see their vacation bookings delayed.
"We think our team could take the pressure off so reception staff won't have to put out spot fires while guests are waiting to check in," Ms Smith said.
The Riv last year a series of articles highlighted the shortage of cleaning staff at holiday resorts – many workers had sought alternative employment due to uncertainty in the industry due to ongoing travel restrictions.
Ms Smith also runs her own Melbourne-based cleaning business and said she was so upset by the continuing problems she had with her former employer that she was forced to take drastic action.
Two other employees who quit said they followed Ms Smith's lead after becoming unhappy with working conditions.
They had both worked on the site for more than two years.
According to Ms Smith, the caravan park was left with a significantly reduced cleaning crew to carry out their tasks.
"It will be difficult for them. They are sold out on the weekend even for the next few moments," she said.
RV parks in the Echuca-Moama area have been calling for cleaning staff since the middle of last year, with some offering free accommodation on site to entice people to take on cleaning roles.
Ms Smith said she understood how vital cleaning staff were, as she had been working 12-hour days since November last year.
"We were responsible for 130 villas and 12 glamping tents," she said.
"I built this team, so it was a very difficult situation."
She said her team consistently received the highest feedback on their cleaning, via customer satisfaction forms.
"We had had a high standard of cleaning, often receiving 10 out of 10 from guests for cabin cleanliness," she said.
As the Twin Rivers business finds its feet, Ms Smith said she will continue to run the Diamond Valley cleanup agency.