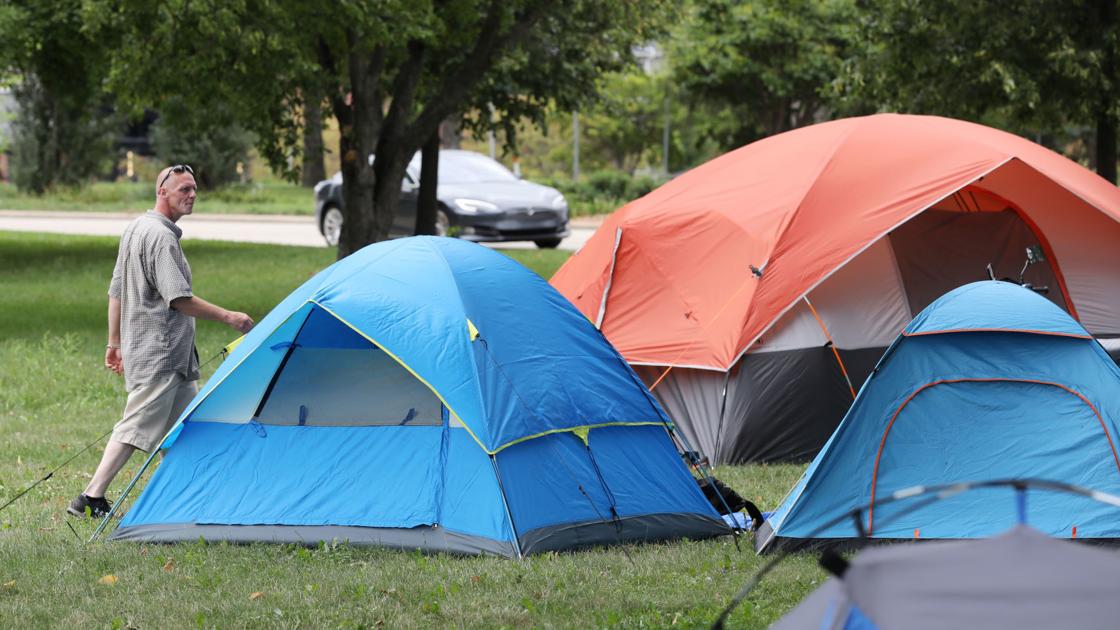 Madison City Council Approves Creation of Alternative Site for Reindahl Park Encampment | Local government
Brenda Konkel, a longtime homeless advocate, said she applauds the effort, but believes the Dairy Drive location will be a "big setup for disappointment." She said the isolated location, which is in an industrial area, is a long walk or bus ride from grocery stores, convenience stores and The Beacon – a daytime resource center on the Isthmus.
Since an unsuccessful attempt in early May to clear Reindahl's encampment, 1818 Portage Road – one of two sites originally designated for temporary camping at the start of the pandemic – the camp has grown to 40 to 60 people living in tents, makeshift constructions and vehicles.
Konkel said the latest investigation identified 67 people living in the park.
O'Keefe said Dairy Drive would not be the "one-size-fits-all" solution to ending Reindahl's encampment. The city is exploring a second site for another 30 people, he said.
Reindahl has provided a place to live for homeless people, including those who do not feel safe in the traditional housing system, but has also resulted in hundreds of complaints, fights, stabbing and reports. drug and sex trafficking in the park.
The state of emergency, which expires Dec.31, requires city staff to work to bring Dairy Drive into compliance with state and local regulations, including land use and zoning changes that the city ​​council approved Tuesday to allow camping and small shelters in certain settings. the city.